News
2014/03/27 Fuel has moved to http://fuelscm.org
2012/11/23 Introducing the Fuel Translation Project.
2012/05/13 Fuel version 0.9.6 has been released. For details see the Changes page.
Translation Project
Do you use Fuel a lot but would prefer if it spoke your language? Help Fuel by submitting a translation for your language.
Click here and help make Fuel better.
Realtime Translation Stats
Translation infrastructure provided by
About Fuel
Fuel is cross-platform GUI front-end to the excellent
Fossil
SCM tool written in Qt. Fuel runs on Windows, OSX as well as various flavors of Unix including Linux and FreeBSD.
What does it look like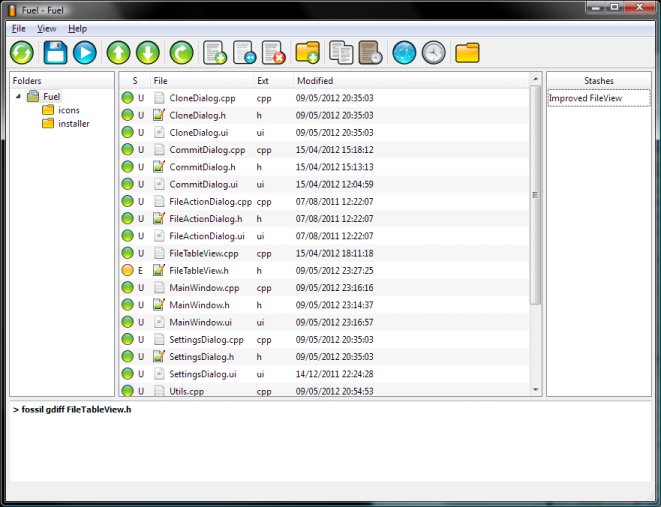 Where can I get it
Binaries and source code packages are available at: fuel-scm at Google Code
To build from source have a look at the Building page.
Status
Currently the following Fossil operations are supported
Repositories
Create
Clone
Push/Pull
Timeline View (via fossil ui)
Files
Commit
Add
Remove
Rename, including folders
Revert
Diff
Stash
History (via fossil ui)
---