CL-RemiAudio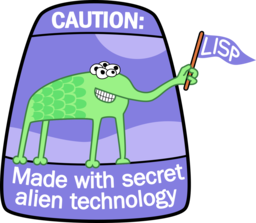 CL-RemiAudio is a collection of audio format I/O routines, codecs, and processors/effects written entirely in Common Lisp.
This is still very early in development, so the API will likely experience frequent changes. Expect a few bugs.
Wanna support me? Buy me a coffee on Ko-Fi

Features
A list of supported features and planned features.
WAV format support

[x] Reading and writing of WAV files both all-at-once and as a stream of samples.
[x] Arbitrary sample conversion during writing
[x] 1 to 24 channels
[x] Sample rates from 8000 to 192000
[x] Integer sample formats: unsigned 8-bit, signed 12, 16, 24, 32, and 64-bit.
[x] IEEE Floating Point sample formats: 32-bit and 64-bit.
[x] μ-law and A-law sample formats
[ ] Extensible formats (ADPCM, MP3, etc.)
[ ] Related RIFF chunks (cue , inst, smpl, ltxt, note, labl, plst, etc.)

AIFF format support

[ ] Reading and writing of AIFF files both all-at-once and as a stream of samples.

Encoders/Decoders

[x] MPEG-1 Layer I, II, and III (MP1/MP2/MP3) (decoding only)
[x] YM2610 ADPCM-A codec
[ ] YM2610 ADPCM-B codec
[x] High quality μ-law and A-law codec

Processing

[x] Bit-depth conversion with optional TPDF dithering
[x] Integer -> Floating Point sample conversions
[ ] Sample rate conversions

Effects

[x] Soft clipping
[x] Stereo enhancement
[ ] Zita-Rev1 reverb effect port
[ ] FreeVerb reverb effect port
[ ] Chorus effect inspired by an 80s synth with model number ending in "-60"

Other

[x] Windowing functions (Blackman, Blackman-Harris, Hamming, Nuttall, Blackman-Nuttal, Hann)
[x] 100% Common Lisp
Building and Development
A recent version of SBCL is highly suggested (CL-RemiAudio is known to work with SBCL 2.2.7 and above).
Style info
I use a slightly different style for my code.
Keep lines 118 characters or shorter. Obviously sometimes you can't, but please try. Use 80 characters for Markdown files, though.
New type declarations should have their names prefixed with T/, for example, t/uint32-vector. This is only for DEFTYPEs and DEFINE-PSEUDO-ENUMs.
How do I contribute?
Go to https://chiselapp.com/user/MistressRemilia/repository/CL-RemiAudio/ and clone the Fossil repository.
Create a new branch for your feature.
Push locally to the new branch.
Create a bundle with Fossil that contains your changes.
Get in contact with me.
Contributors
Remilia Scarlet - creator and maintainer
Links and Licenses
CL-RemiAudio itself is mostly under the GNU Affero General Public License version 3, except for the port of Zita-Rev1, which is under the GNU General Public License version 3.